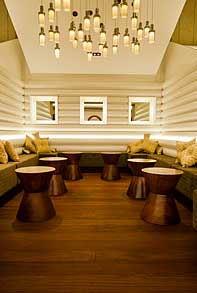 Logistics
Location:
Important dates:
Registration deadline: August 3 extended to August 17
Hotel discount deadline: August 14
Cancellation date: August 14

Fees:
In order to defer some of the cost for the Summit, there is a registration fee of $395 (US). This includes lunch for both days, dinner Thursday evening, and, of course, coffee throughout. Attendees are responsible for their own lodging costs.
Hotel accommodations:
The Park Hyatt Washington is offering a discounted rate of $229 (US) per night to Summit attendees on rooms reserved by August 14, 2012. To receive this discount, you must call the hotel directly at +1-888-421-1442 or visit the hotel's website. Please make sure to mention the Wolfram Data Summit when reserving a room.
Computer connectivity:
The ballroom level of the Park Hyatt Washington is equipped with access to a complimentary wireless network. Attendees are encouraged to bring their own laptops, network cards, and other wireless devices for use during the Summit.
Each guest room has a complimentary ethernet cable at the desk. If you prefer wireless internet access, there is a $9.99 (US) charge for 24 hours. The charge will appear on your final room bill.
Questions or comments?